Ariana wanted to become an overall more healthier person. So on Jan 1/2018 we had to set some goals in 10 weeks time Ariana managed to lose 21 lbs! She has learned an incredible amount of knowledge related to nutrition and strength training!
First photo was taking jan 1, second photo was taken march 17
Mercedes and I worked together for 12 weeks! While attending full time classes at the University of Manitoba she managed to follow the program as perfectly as she could. Losing a total of 18 lbs!
Hannah works full time at a day care and loves to go out with friends! She used to play sports growing up and wanted to get back into shape. With focusing on losing body fat while gaining strength. She lost 15 lbs in 12 weeks!
Ashley and I worked together for 12 weeks, she had a goal in mind "I need to fit into my wedding dress" As of Jan 11, Ashley walked down the isle wearing her wedding dress!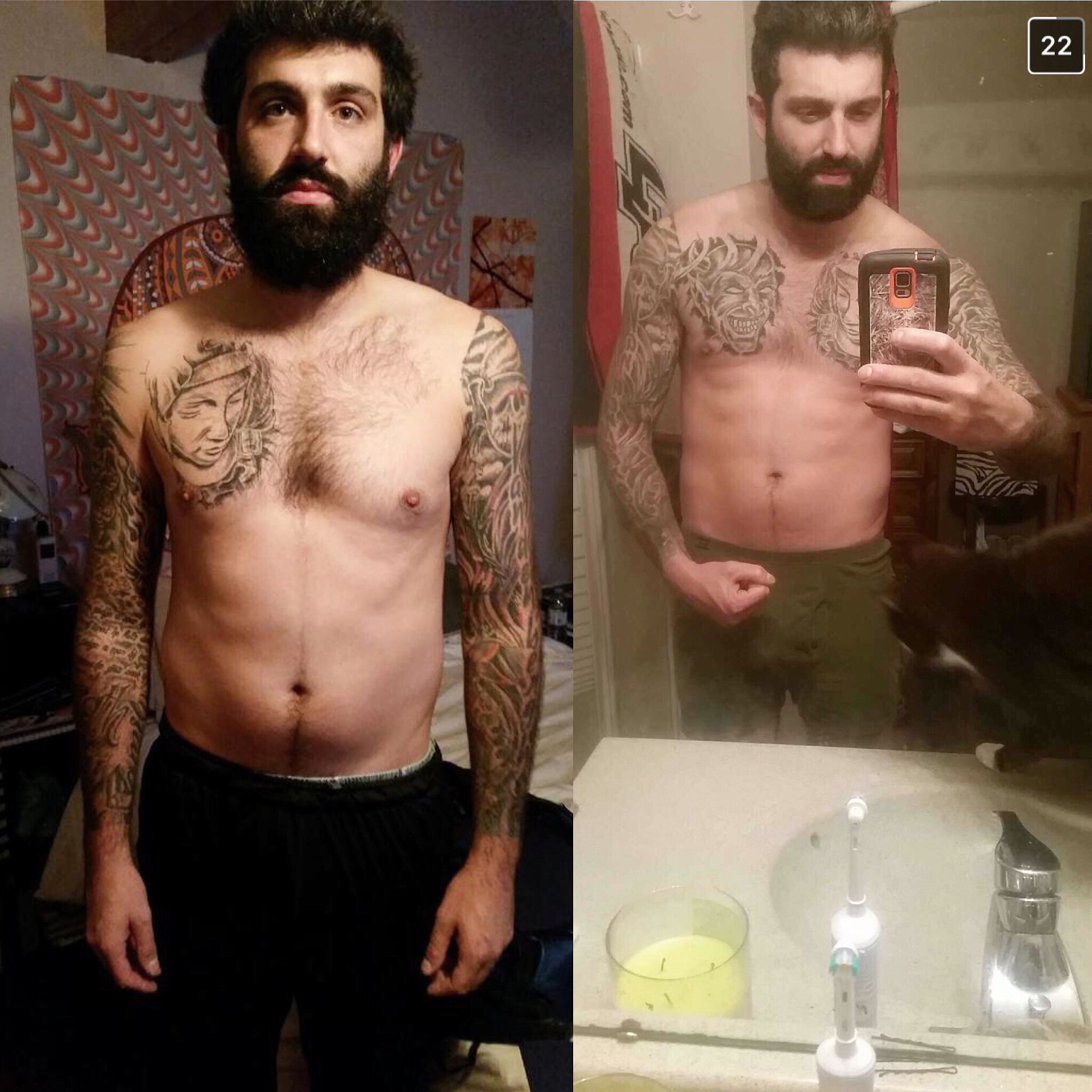 Travis is a full time electrician and seasonal basketball coach! He wanted to bring up his Cardio and lose some body fat in the process. He managed to lose 12 lbs in 12 weeks!
Curtis was working construction and attending some university courses! He wanted to learn about food and lean out in the process! He managed to drop body fat and gain muscle!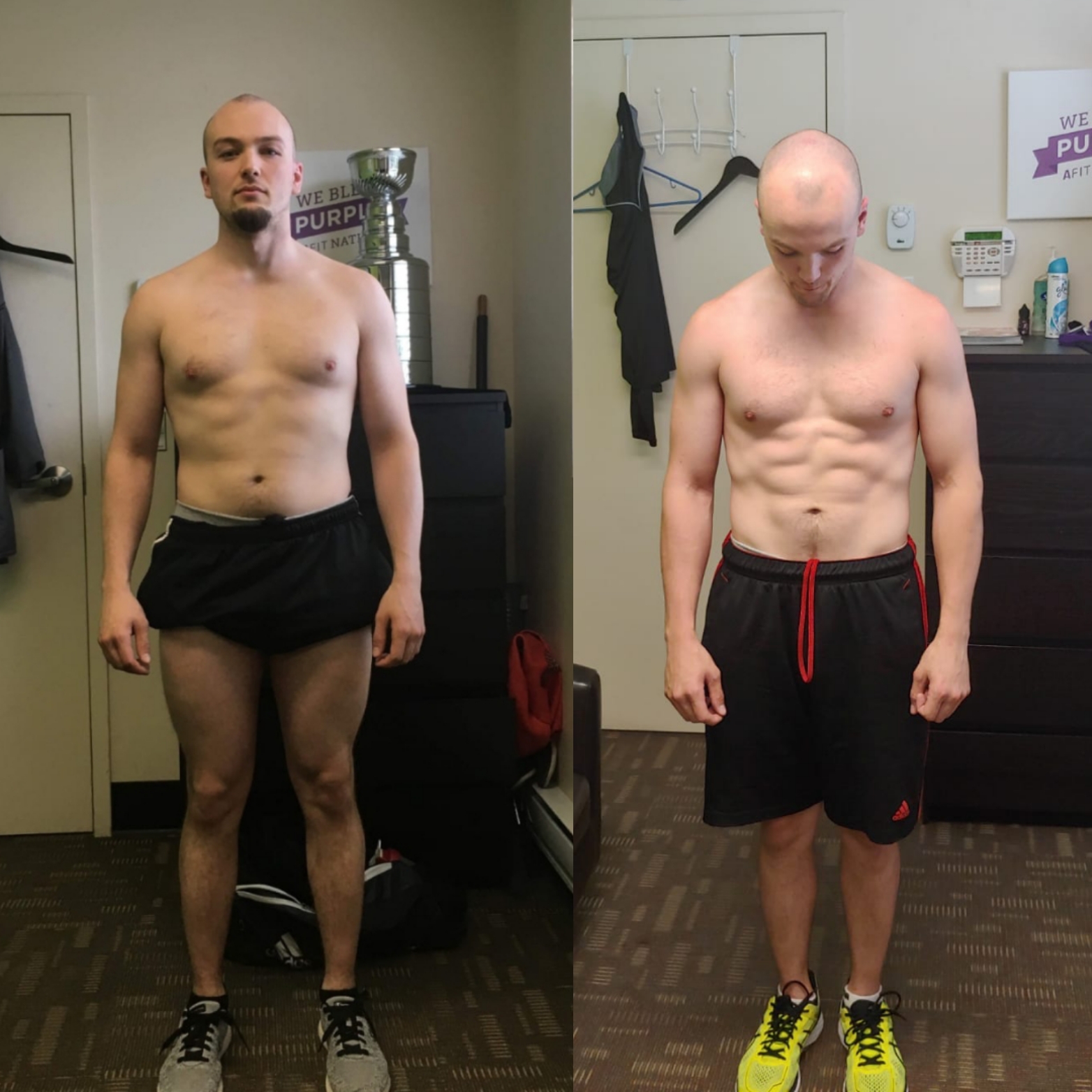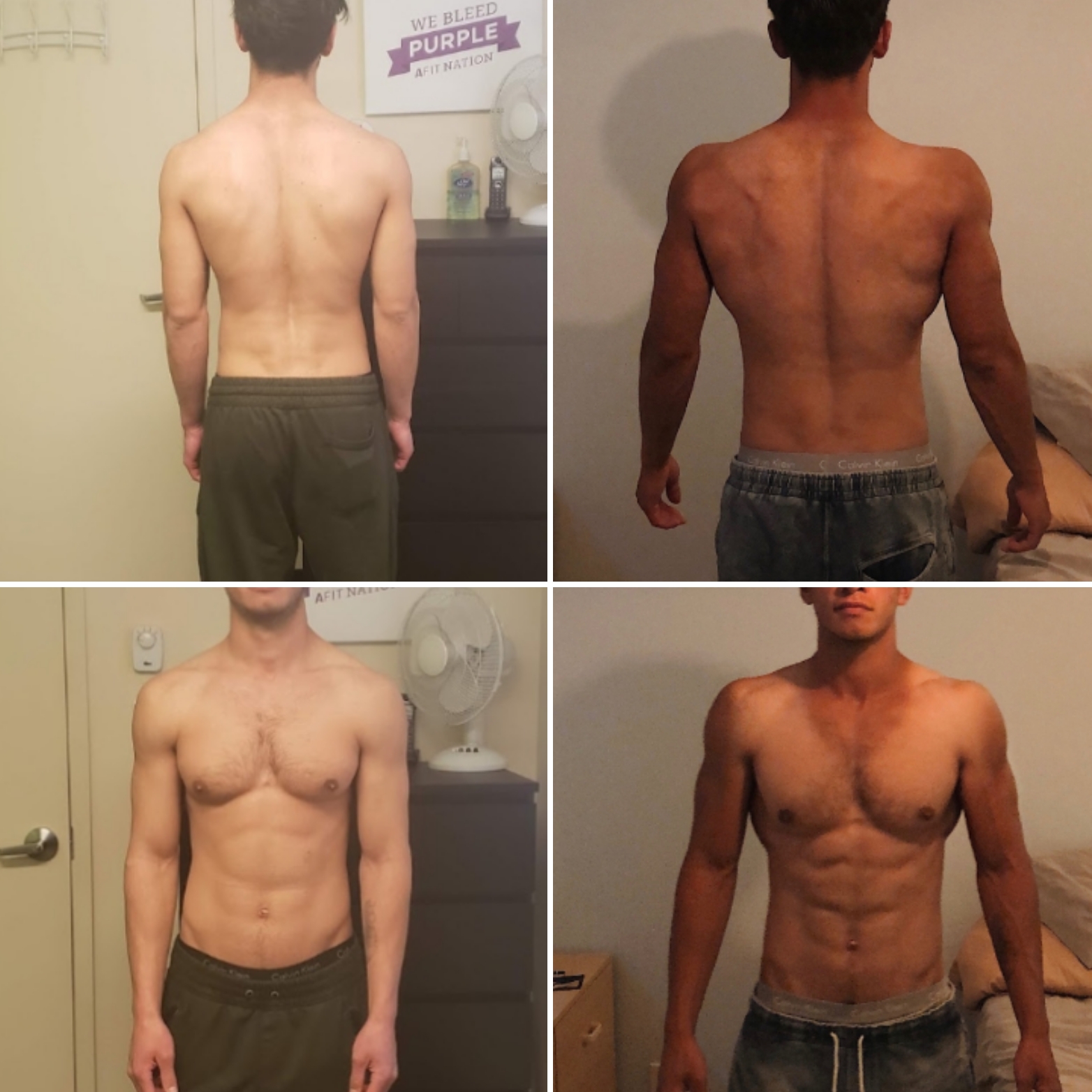 While working 2 jobs, Bianca managed to follow a strict diet and intense workout regiment that fit her lifestyle! Bianca lost in 12 weeks 10% body fat, 12 lbs and gained a knowledge in the kitchen and gym forever affecting her life in a positive way!
Colin was working a full time job as a bank teller, and part time and as stock worker at a Grocery store. He still managed to lose 30 pounds, 11% body fat and learned a lot about Nutrition and how essential diet is!